SUSAN MIKULA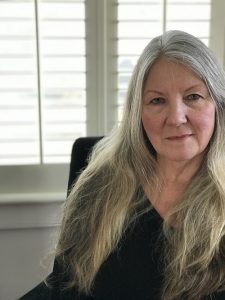 Susan Mikula works with a mix of old and new technologies, constructing her work within self-imposed limits. She works with available light, modifying vintage cameras, stocking up on film that isn't made anymore, and experimenting with new instant films. These rules, these requirements, can work like form in a poem, or true likeness in a painted portrait: fulfilling the requirements allows a specific kind of beauty to emerge; one in which an old camera and an empty hallway produce an image that could have been plucked from your own memory.
One of Susan's techniques is to hold the camera open, to take in the available light over the period of time she chooses. The resulting light is part of what makes these images cinematic, almost recognizable, suggesting the span of the exposure. Their softened edges can feel like a single line drawn a hundred times by a hundred different hands. This blur is a sort of aggregate effect, as if to show how everyone who has walked through these spaces has seen them. So they become not these particular photographed places, but archetypes: Hallway, Window, Clapboards, Truck. Subjects include carnivals, landscapes, borders, people, houses, demolition derbies, music, and the light itself.
Shared ideas made manifest in dark and white, or vivid, saturated color. They feel as if they are yours. But that familiarity is the product of Mikula's meticulous process.
Mikula lives in New York City and rural Western Massachusetts. Her work has been shown in solo and group exhibitions in New York, San Francisco, Miami, Los Angeles, and Northampton and Provincetown Massachusetts. It is in private collections in the United States and Europe, as well as in the Permanent Collection of the US Embassy, Nuevo Laredo, Mexico, Art in Embassies, US Department of State.